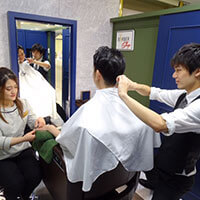 Premium cut course
80min ¥13,200

カウンセリング・プレシャンプー・ヘアカット・アフターシャンプー・フルシェービング・眉カット(シェービングしながら眉のデザインも施します)

・EMSフェイシャルリフトアップ(むくみや眼精疲労回復)・肩もみ・ヘアセット

Standard cut course
65min ¥9,900
Counseling, pre-shampoo, haircut, after-shampoo, full shaving, shoulder fir, hair set
Cut shampoo blow
40min ¥6,600
Counseling, pre-shampoo, haircut, after-shampoo, shoulder fir, hair set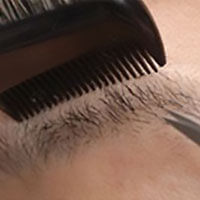 Eyebrow design
20min ¥2,750
Design eyebrows with eyebrow cut + eyebrow shave.
Eyebrow cut
10min ¥1,100
Eyebrow length adjustment
Eyebrow shave
10min ¥1,650
Shape the eyebrow around with point shaving.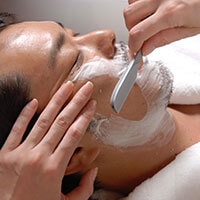 Beard cut
10min ¥1,100
Beard length adjustment
Beard design
25min ¥3,850
Beard design with beard cut + U zone shaving.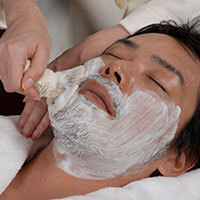 Full shaving
25min ¥4,400
Shaving the entire face. Shaving nose and ears.
Zone shaving
15min ¥2,750
You can choose U zone or T zone or shaving place.
Point shaving
10min ¥1,650
You can choose the place to be shaved, such as the ears only and the collars.
Trial spa
30min ¥4,400
Standard head spa course to relieve blood flow deficiency and scalp stiffness
Cleansing spa
40min ¥5,500
A head spa course that cleanses the skin according to the condition of the scalp and raises the dirt to provide scalp care.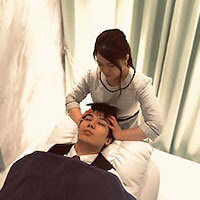 Hair growth carbonated spa
50min ¥6,600
A hair growth head spa that promotes blood circulation using carbonated springs. It is also recommended for those who are doing color and perm.
Hair growth oil spa
50min ¥6,600
Uses aroma oils that prevent hair loss and balances the scalp. Recommended for those who are tired.
Hair extension
100 copies
¥5,500
For each hair, add 2 to 6 hair rings to increase hair volume and mesh accents.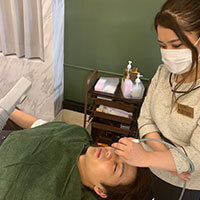 Facial beauty treatment
30min ¥4,400
All-hand lymph drainage.
Pore rescue
30min ¥4,400
Professional care that inhales pore dirt and sebum through a glass tube.
Face pack
30min ¥4,400
High-efficiency pack for various skin types.
Facial full course
50min ¥8,800
Lymph drainage by technique starting from cleansing. In addition, moisturizing and moisturizing the skin with a finished pack.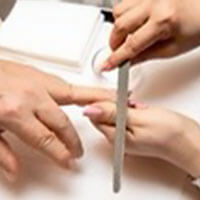 Nail cut & file
¥2,200
Adjusts the length of the nail and finishes it with a smooth toe with no corners.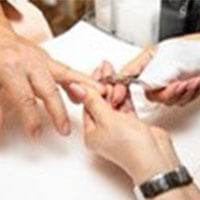 キューティクルクリーン
¥2,200
Prepare cuticles. Your hands will turn into a healthy impression.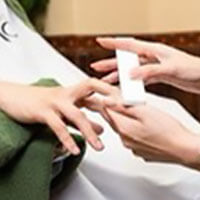 Buffing
¥2,200
Polish the surface. For those worried about steps and dullness.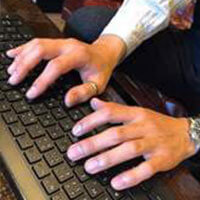 Total care
¥6,050
Total nail care. All processes are performed to create a clean and healthy hand.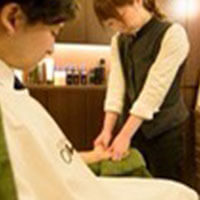 ネイルフルケア
¥8,800
In addition to total care, it is a great value set that includes hand treatments that remove the dullness of your hands.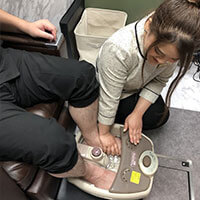 Total care
¥8,800
足爪のトータルケア。全ての工程を行い、清潔感溢れる健康的なお足元に仕上げます。
Foot care full
¥16,500
A great value course that includes a total of care and foot massage that removes the slack of your feet.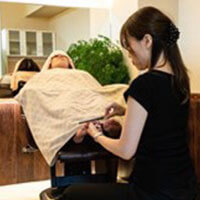 Foot cut + filing
¥3,300
Adjusts the length of the nail and finishes it with a smooth toe with no corners.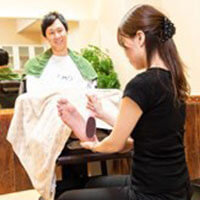 Paddle gommage
¥3,300
Exfoliation is done by foot bathing with foot bath.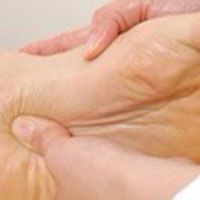 Foot massage
¥5,500
Treatment with lymph flowing to the ankle.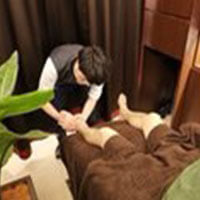 Foot massage
¥8,800
We treat from the soles to the knees. Promotes blood circulation by stimulating the pressure points on the soles.
Hair Color
Gray color
¥6,600
Gray hair dye using scalp with little damage
Fashion color
¥9,900
A hair color that uses a drug with little damage to the scalp. You can choose from a variety of colors.
Hair manicure
¥6,600
Recommended for those who are worried about the bruise and who are also permanent.
Prem
Point perm
¥6,600
I will perm at the part.
Full head perm
¥9,900
I will perm overall.
Straight perm
¥22,000
For those worried about hair