ホテルニューオータニ大阪に《Hairstyling & Grooming》
隠れ家個室サロンで極上の時間を…
店内は全5席となっています。
・ 3 spacious men-only rooms
・ネイルブース
・靴磨きコーナー
「へアカット」「シェービング」「ヘッドスパ」「ネイルケア」「フェイスケア」「フットケア」and more…個々の様々な想い、ご期待、お悩みにスタッフ一同心から寄り添い、お客様ひとりひとりに輝ける"艶"をデザインいたします。
Three things about hair salon Ohno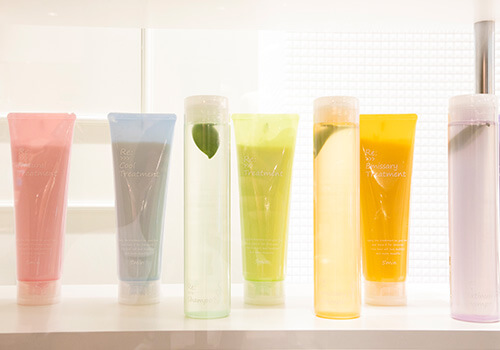 Treatment
We will give our customers valuable time by trying to "not waste time", "specify the time of treatment for each menu", and "reservation system for no waiting".
In addition, we offer detailed counseling using products that are gentle on the skin, so you can hear your hair and scalp problems as well as your hair style.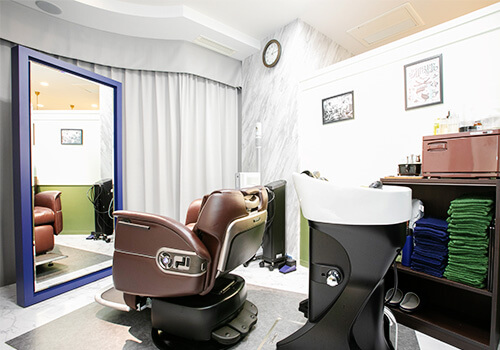 space
At the hair salon Ohno, we have private rooms. We don't care about the surroundings in a private room space, and we have a space where you can feel free to consult us about your scalp and hair problems you don't want to hear.
In the women-only room, we will try to select songs that will allow customers to relax the music.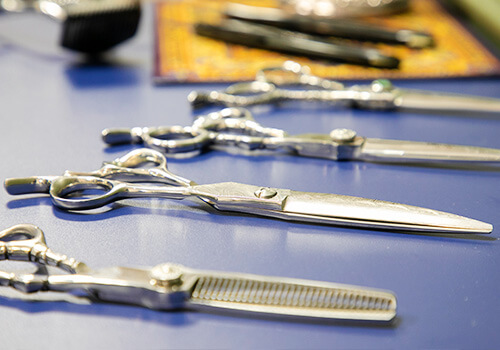 Sanitary surface
In the hair salon Ohno, we have a disinfecting room that can be seen, and we are thoroughly disinfecting tools so that customers can always receive treatment in a hygienic state.
The combination of high-concentration hypochlorous acid and ultrasonic disinfection ensures that the scissors and razors are kept in a hygienic condition, as well as towels that come in direct contact with customers.